Glass Magazine
January 2017
Glass says "For those carnivores keen to sample a serious meat treat, check out the recently opened Chicago Cut Steakhouse in the upmarket River North neighbourhood
---
WCIU, The U
July 2015
Executive Chef Dean Zanella shows us how to make Chicago Cut's signature french toast.

---
Fox Business
July 2, 2015
Fox Business talks to Chicago Cut Steakhouse Partner David Flom about high demand – and increasing prices – for steak nationwide. Although prices may be going up across the U.S., a great steak is the American Dream… and customers are willing to pay for top quality.

---
Wall Street Journal
May 12, 2015
Chicago Cut Steakhouse Partner David Flom shares some secrets to keeping VIP diners happy.
---
Windy City Live
December 10, 2014
Chicago Cut Steakhouse Partner, David Flom, talks with Windy City LIVE in their After Dark segment about celebs and some great specialty wines.
---

Fortune Magazine – Top Restaurants to spot a Fortune 500 CEO
October 28, 2014
"The upstart Chicago steakhouse, opened in 2010, has drawn the kind of star power more commonly associated with L.A. than Middle America: Oprah Winfrey, Kate Upton and Ryan Seacrest are all devotees (Winfrey tweeted that it was "Phenom!!"). You can read the entire article here.
---

Crain's Best Steakhouses for Lunch – 2014
October 28, 2014
Crain's says "With its tip-top renditions of classic steakhouse cuisine and gracious service at even the busiest times, Chicago Cut is the archetype of a power-lunch destination. The clamor of conversation, a reassuring sound in a tweet-happy, pixel-addicted world, fills the air." But don't just take our word for it- we encourage you to read the full article here!
---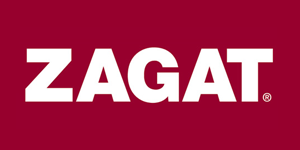 Zagat
September, 2014
Recently David Flom, Managing Partner at Chicago Cut Steakhouse, discusses pairing USDA Prime Filet Mignon with selections from Napa Valley's Quintessa Winery.
Read the Zagat article here.
---


Chicago Tribune
July 24, 2014
It's been a busy week for celebrity sightings here at Chicago Cut. From Woody Allen to Jay Z. & Beyoncé, you can get the full run down in Luis Gomez' Tribune article.
---


Michigan Avenue Mag
April 17, 2014
Chicago Cut is featured in 7 Chicago Restaurants for Celebrity Sightings.
---
WhereTraveler.com
April, 2014
Andrew Shaw of the Chicago Blackhawks: "I always liked Chicago Cut. I've always loved going there, my favorite steakhouse in the city. Best steak in the city as well. They're great to us. The atmosphere there is unbelievable."
Read The Entire Interview Here.
---
SeriousEats.com
February, 2014
"Of the steakhouses I tried, none quite nailed the total experience part like Chicago Cut. Most steakhouses are dark and cozy, but Chicago Cut is open and airy, with massive windows showcasing the city's stunning skyline." From the SeriousEats.com article on Chicago Steakhouses and Service.
---
DiningChicago.com
February, 2014
"During lunchtime…the bustling spot attracts assorted business crowds, from suit-wearing politicians to casually attired techie types". From the DiningChicago.com article on Best Steakhouses For Lunch.
---


What are we drinking this winter?
February, 2014
Michigan Avenue Mag sat down with David Flom to find out.
---


Food Network's Best Places in America for Steak
January 28, 2014
"The star at this sleek power hub is prime Bone-In Ribeye…order it with a side of Truffled Scalloped Potatoes and a side of Grilled Asparagus – then you'll understand the popularity of this newcomer."
Read the entire article here.
---


Michigan Avenue Magazine
January 2014
Honored to be a part of Michigan Avenue Magazine's Best Places to Dine in Chicago for 2014!
---


WGN Radio – Chicago Cut and Patrick Kane
January 2014
Here's an excerpt from Pete McMurray's WGN radio interview with #88 from the Blackhawks, Patrick Kane. Could Chicago Cut be sending steaks to Russia for the Olympics? Only time will tell.
---


Chicago Tribune Best of 2013
Our USDA Prime Rib was voted one of the Chicago Tribune's favorite dishes of 2013! Congratulations to the entire Chicago Cut team.
---


Top Celebrity Hangouts of 2013
December 6, 2013 Luis Gomez says "If you wanted to see someone famous when you went out to eat in Chicago this year, Chicago Cut Steakhouse was your best bet — especially if you know your athletes." Want to hear more? You can read The Full Article Here.
---

Crain's Chicago Top 10 Steakhouses
October 26, 2013
Crain's says " From the VIP welcome to the dazzling city views, the prime, dry-aged beef and much-vaunted iPad wine list, the dining room shows off the city at its finest." We encourage you to read the full article here!
---

Chicago Cut and Midway Jay
October 23, 2013
People are just now starting to learn how close Jay Cutler and fellow Bears QB Josh McCown are, but we've known for awhile. Listen to this audio clip from the Eric and Kathy show on WTMX (The Mix) or read the Chicago Sun Times Michael Sneed excerpt below.
"Two days before the New York Giants game — Jay was invited to join McCown and his entire family for dinner at Chicago Cut Steakhouse and he seemed a natural fit….Jay came alone and everybody chuckled because Jay was originally seated at the end of the table with McCown's kids. It really showed Jay's warm and fuzzy side. You don't think in terms of 'cute' when it comes to Cutler, but the dinner scene was cute. Everybody had a big hug at the table and you could tell the two guys were close."
You can read the entire Sneed article here.
---


Transformers
October 9, 2013Doing some "Transformers Watching" like a lot of other people around the city? The Chicago Tribune tells you which spots to lurk at and Chicago Cut makes the list.
---

Meet The Mixologists
August 6, 2013
Crain's Chicago caught up with us to talk to our new bartenders at The Local and Chicago Cut. While they may be in a new place, they are no strangers to local dining experts.
Read the Full article here.
---
Brunson's Best
June 24, 2013, 2013
If you know the best of Chicago, you know Teddy Brunson. Teddy came down to visit us for his first killer webisode of Brunson's Best. Check out the Youtube video here.
---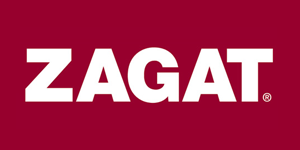 May 19, 2013
As featured in this Zagat blog post Eight Best Restaurants for Healthy Eating In Chicago. "Ridiculously good steaks and sides", "refreshing menu twists" and a "cool iPad wine list" make this "glossy" River North chophouse "truly memorable"…
---
Talking Meat with Chat Chow TV
March 7, 2013Proprietor David Flom sat down with Chat Chow TV to find out what separates this steakhouse apart from the competition.

---


Red Eye: 30 Things To Eat When You're In Chicago
April 11, 2013
"If you've already done/don't care to do the classic Chicago steakhouse
thing, this relative newcomer to the steak scene (it opened in 2010) defies
the dark wood-paneled stereotypes with floor-to-ceiling windows and patio
seating with killer view of the Chicago River. The filet ($34 for six
ounces, $42 for eight ounces and $49 for ten) is my favorite, though, in my
mind, you can't go wrong with any of the dry-aged, butchered-on-site cuts;
they also make a darn good burger."
---


Splash: Chicago Sun Times
March 25, 2013
"A favorite of Chicago athletes, Cut butchers and dry-ages its USDA Prime steaks on-site. Stop in for happy hour, where the bar's cocktail menu is displayed on iPads."
---
Chicago Cut was recently featured in Athlete's Quarterly:
Consistently at the top of critics' lists, Chicago Cut's sparkling dining room offers knockout views of the Chicago River and the Loop along with their now infamous three-finger thick dry-aged steaks. Starters include seared foie gras with apple bread pudding and rhubarb preserves and a super-ripe tomato and burrata salad. A slate of chops, seafood, and house-butchered steaks are offered here along with your traditional steakhouse favorites, green beans almondine, fresh shucked corn, or spinach and broccoli sautéed in garlic and olive oil. Don't pass up the house-cut fries, soft on the inside and with a crispy exterior, they hit all the charateristics of top-notch fries.
---

Crain's Chicago 40 Under 40
November 30, 2012
David Flom, Co-Owner of Chicago Cut has been featured in the prestigious Crain's 40 Under 40, Class of 2012.
The complete list will be made available on December 3rd, but you can view it on this link via the ipad if you have the Crain's app.
---
Chicago Cut Boasts One of the Nation's Best Bacon Burgers
October 2012
As featured on Delish.com!
Read the Full Article Here.
---

Charles Barkley Picks Up Jay Cutler's Check
October 22, 2012
It's no secret that Charles Barkley is a big fan of Chicago Cut, but Charles outdid himself on his most recent visit, picking up the tab of Chicago Bears QB Jay Cutler, who has been beleagured by certain media and fans over past performances. Read the entire story here.
---
Drink This!
September 26, 2012
You don't want to overlook the bar at Chicago Cut Steakhouse. With plenty of dark wood and cozy booths, it's hard to leave once you arrive. "We wanted to keep it separate, so we put a glass wall between the dining room and the bar," said managing partner Matt Moore.
Another unique touch is the drink list featured on an iPad. Customers can digitally browse through 750 wines and an extensive cocktail list. I enjoyed the Effen cucumber martini — a creation from the mind of bartender P.J. O'Connor. Made with Effen cucumber, St. Germain liqueur and a splash of lemon juice, this drink was refreshing and slightly sweet — and the lemon prevented it from being overpowering. "It's the little touches, like St. Germain, you wouldn't think of that but just a splash makes all the difference," O'Connor said. The drink menu is constantly evolving. "I've got an apple martini that I'm working on now," O'Connor said. "I'm always looking for a new combination."
---

14 Sommelier Approved Wines
September 14, 2012
From lifestyle website Refinery29:
"How could the owner (and sommelier) of a steakhouse not know wine?" Precisely. View the article here.
---
Fall may be coming, but our patio is still hot!
August 23, 2012
From Phil Vettel of the Chicago Tribune:
"The downside of outdoor spaces is that they fill up quickly, but Chicago Cut has such a large patio that it's less of a problem. If you really want to beat the crowd, consider showing up for breakfast, which is served daily, or later in the evening, because the restaurant stays open later than most."
July 26, 2012
Michigan Avenue Magazine:
"Named one of the best powerlunch spots in the city, Chicago Cut's patio offers diners a prime location for gazing at the Chicago River and marveling at the glistening glass-and-stone buildings that rise off its banks. Whether simply sharing a bottle of Champagne or digging into a hearty New York strip steak, everything tastes better with the city as a backdrop."
---
via My Daily Find:
July 9, 2012
Grilling at home? Try Chef's Chipotle Steak Sliders. You can grab the delicious recipe here:
---

Crain's Best Steakhouses for Business
October 29, 2012
"A classically appointed room with high ceilings and floor-to-ceiling windows offers knockout views of the river and the Loop. The wine list is delivered via iPad. Not even a fork lifted and already your guests will be impressed."
Read the full article here.
---
Crain's 10 Pleasing Summer Patios
July 9, 2012
"Of all the waterfront dining options, this one lets you host attentively serviced power meals from 7 a.m. to midnight. The River North patio with umbrellas seats 100 and offers one of the best unobstructed views of the Chicago River cityscape."
View the full article here.
---
Cutting in on Gibsons
August 2, 2011
In the battle to be the place for high-powered executives and politicians, Chicago Cut Steakhouse is testing the loyalty of longtime customers of Gibsons Bar & Steakhouse.
Read the entire story here.
---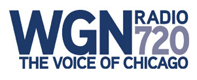 WGN Radio Interview
September 20, 2011
Dean Richards interviews our own David Flom about the recent Esquire award, Chef Jackie, and more. Click here to listen
---
PopSugar's Top 5
September 20, 2011
Those mavens of style and fun over at PopSugar have chimed in on their Top 5 steakhouses in Chicago and we've made the cut.
---
Chef Jackie's Marinade
September 7, 2011
The secret is out over at DiningChicago.com: If you want to know how to make Chicago Cut's spicy marinated shrimp, just follow this link.
---
A Crash Course In Broilers
August 16, 2011
If you've ever wondered just exactly how we get that perfect sear on your steak, read this entertaining article in The Feast.

Trendy late night spots attract wide array of Chicago diners
Aug 2, 2011
From the Sun Times: Chicago Cut serves its complete menu till closing. Some guests order the traditional big steakhouse meal, while others order a series of appetizers or just desserts….Read the full article here.
---
Chicago Cut in CBS News "Best of Chicago"
July 29, 2011
Chicago Cut was recently featured in CBS News' "Best of Chicago" for its exceptional waterside dining. Read the full article here.
---
Delicious Dirt goes inside the Chicago Cut kitchen
July 9, 2011
Delicious Dirt, brought to you by the people at Food Mafia, have a new series called Kitchen Insider and they our kitchen a visit (complete with camera). Read the whole article here.
---

July 21, 2011
Upping the ante on Late Night Dining
From the Sun Times: Chicago Cut serves its complete menu till closing. Some guests order the traditional big steakhouse meal, while others order a series of appetizers or just desserts….Read the full article here.
---
June 30, 2011
Pat Bruno reviews Chicago Cut
Pat says "Chicago Cut is a formidable steakhouse" among other things. Read the review of Pat's entire experience here.
---

Everybody Loves Raymond
June 01, 2011
But you, Raymond, waiter of waiters, master of your domain, the dining room of Chicago Cut, new bastion of beef on the banks of the Chicago River, made me and mine feel like a king of kings. To be fair, it wasn't all you. The majesty of golden-lit swaying skyscrapers across the water, the velvet upholstered swaddle of your dark wood chairs, the symphonic tinkle of glass and plate, and the boisterous buzzing crowd did their part. Read more
---

Celebrities Flock to Chicago Cut
May 24, 2011
One thing's for sure—when the city's most coveted VIPs choose a new spot to become their kitchen away from home, other hungry customers will follow. In the last six months, Chicago Cut Steakhouse
has become that spot. Read more
---

High-Tech Cuisine
Spring 2011
At Chicago Cut Steakhouse it took a team of six people three months to create an iPad app for the wine list– not surprising, seeing that the restaurant offers more than 700 different choices. Download full article
---

Eat Out Awards 2011: Reader's Choice
Best New Steakhouse
April 13,2011
Why do you love Chicago Cut? Is it the navy-jacketed waiters with scarlet-red ties, ducking and running to fill your every request? Is it the prime steaks, dry-aged on site for a month to 40 days? The truffled scalloped potatoes, layered with hunks of pork belly and Swiss chard? Or maybe the wine list, vast but presented on iPads for swift scrolling? Read the full article
---

Top Alfresco Dining
April 12, 2011
The sun is out and the weather is warmer which can only mean one thing – outdoor dining! The best food is better when complimented with a prime spot at one of the top alfresco restaurants in the city.
Chicago Cut Steakhouse-Enjoy one of Chicago's favorite meals while sitting next to the gorgeous Chicago River. This fabulous steakhouse gives you the best of both worlds, with great food and a great outdoor atmosphere. Read the full article
Phil Vettel: Tough To Get Into, Worth The Effort
June 16, 2011
"This 2010 arrival quickly established itself as one of the top steakhouses in town, and in Chicago, that's saying something." View the full article here.
Three Stars from Phil Vettel
Jan. 20, 2011
In his January 20th review entitled The Big Steakout, Phil Vettel writes: Chicago Cut is easy to love now, but come summertime, when the patio overlooking the Chicago River offers al fresco dining, there will be no stopping this place.
Celebrity Hot Spots
March 1, 2011
As featured in Chicago's Top Celebrity hangouts for February. Read the full article.
---
Oprah Winfrey visits
December, 2010
We were honored to have Oprah Winfrey as our guest recently. We aim to please all our guests, and she left happy, tweeting "I don't get out much… but just left new restaurant, Chicago Cut… Phenom!! Food is Great!"
---
Chicago: A Steak Kind of Town
February 8, 2011
Today's Chicago Woman says "it's no wonder that Chicago Cut Steakhouse attracts everyone from downtown business types seeking power breakfasts or lunches…" read the full article here.
---
Restaurants Upload Menus On iPads
Jan. 3, 2011
CHICAGO (AP) – The bar is buzzing on a busy night at Chicago Cut steakhouse as regulars Keith and Peg Bragg sit at a high table scanning the wine list.
Within seconds, they have all bottles under $40 at their fingertips using an iPad supplied by their server…full article
---


February 24, 2011
Chef Jackie Shen moves to Chicago Cut steakhouse
Veteran chef Jackie Shen has been named executive chef of Chicago Cut, the River North steakhouse that's become a hangout for Chicago movers and shakers.
Read the entire story here.
January 10, 2011
Chicago Cut glams up the Power Breakfast
Chicago Cut brings its Midas touch to the power breakfast. Get the full story here.
December 20th
New Year's Eve is still about entertainment, but the terms are changing. Read more about NYE and Chicago Cut's take on the matter in this weeks edition of Crain's Chicago Business. Full article here.
---


October 2011
Best Breakfasts in Chicago:Great Restaurants to Try Now
Surf and turf before noon? On a weekday? It can be arranged.
Full Article Here
January 2010
The Hot List:10 places everyone's talking about and dining at in January
Download Article
Dec. 2010
The Hot List:10 places everyone's talking about and dining at in December
Download Article
---


December 27, 2010
UrbanDaddy's article on Everything That Was Important in 2010 puts steak and Chicago Cut at the top of the list. See what else made the grade here.
---

Recent Sneedlings:
September 26, 2011
Blimey . . .
Former English Prime Minister John Major, who succeeded Margaret Thatcher, was spotted dining at Chicago Cut Steakhouse Friday with his bodyguard of 30 years "They were celebrating his bodyguard's retirement," a Sneed source said. "Major stood up at the table and made a toast to his protector, who dined on a porterhouse steak," the source added.
May 23 2011
Sneed is told Mayor Rahm Emanuel dined at Chicago Cut Steakhouse Friday night with his old White House buddies/TV titans Paul Begala, James Carville and George Stephanopoulos.
Zwecker's Sightings
Oct. 14 2011
SEEN ON THE SCENE: Chicago Cut was where Sox GM Kenny Williams lunched with his new manager, Robin Ventura — who returned that same night to dine with his wife.
---
Featured on 190 North
Nov. 25, 2010
We were recently featured on the popular ABC television program 190 North.
Check out the video to see the episode, or head to the 9:30 second mark to see what Doug Banks has to say about Chicago Cut!
---

Nov. 1, 2010
Steak My Day
How the city's newest steakhouses fit into an already crowded scene full article
Sept. 13, 2010
"This sunny plaza on the north side of the Chicago River features stainless steel tables shaded by massive cantilever umbrellas…" full article
---
Cheeky Eats says…
Oct. 18, 2010
"In a city where steakhouses never go out of style, we've got a new trendsetter on the block." Read the full story here."
---

Haute Living Magazine Says:
Chicago Cut is the #1 Steakhouse in Chicago!
Oct. 14, 2010
Recently voted Chicago's best steakhouse. Read the article here!
---

Apr. 21, 2010
Steaking Out Territory–"Two steak-house veterans—David Flom (Rosebud) and Matty Moore (Rosebud, Smith & Wollensky)—think they've unearthed some angles that will wedge yet another steak house into River North…" full article
---


Oct. 25, 2010
Chicago Cut steakhouse quickly delivers a power-lunch scene — "Just weeks after opening, Chicago Cut bears the mark of a long-standing power center, its dining room alive at midday with the self-assured hubbub of professionals." full article
Mar. 19, 2010
"The restaurant, dubbed Chicago Cut Steakhouse, will be in the base of the new office tower at 300 N. LaSalle St. It will feature a patio overlooking the Chicago River and dry-aged steaks butchered on site…" full article
---

Sept. 01, 2010
"The city's latest high-end steak house, Chicago Cut Steakhouse, is planning to open on September 20 in River North…" full article
---

Sept. 15, 2010
The Next Great Chicago Steakhouse–"So, give a hearty howdy-do to Chicago Cut Steakhouse, which, starting Monday, will serve as a new headquarters for handshakes, backslaps and deal making along the river…" full article